Much like 3-year-olds and even 2-year-olds, they're constantly on the move and likely have a toy collection growing by the month.
"4-year-olds are digging into the fantasy world, while also creating worlds of their own," Kathy Hirsh-Pasek, PhD, psychology professor at Temple University and senior fellow at the Brookings Institution — whose research work centers on the development of early language and literacy, as well as the role of play in learning — told the New York Post. "While 3-year-olds are beginning to become sophisticated, 4-year-olds are even more so."
To help you shop for an upcoming birthday or celebration, we turned to child development and toy experts to hand-pick the 48 best gifts and toys for the 4-year-old age group.
Click to jump to a specific section:
Meet the Experts
General Toys
"I love these Melissa and Doug sticker sets, and I can personally attest that these are actually reusable!" Emily Rooker, pediatric speech language pathologist with more than 11 years of experience, told The Post. "There are a variety of options, and they can be used to practice many skills."
More, they offer a fun way to target categories, new vocabulary, pretend play, actions, descriptors, and more. "They also provide opportunities to work on play skills like sharing and self-advocacy (i.e. requesting help, explaining that they were using a particular item, etc.)," she adds.
---
"This pretend play baking activity is so much fun," Rooker adds. "It gives children the opportunity to use a variety of action words (i.e. open, cut, cook) while they act out making and baking cookies."
They can also "take orders" and listen to descriptors, such as I'd like a cookie with chocolate frosting and sprinkles!
---
"For fostering creativity, imagination and sensory exploration, play-dough is a stable toy for 4-years olds," Burhanettin Keskin, PhD, a professor of early childhood education at the University of Mississippi with more than 20 years of experience, told The Post. "It provides a fun and engaging activity which helps children develop fine motor skills, hand-eye coordination and concentration."
Not to mention, this colorful 10-pack is backed by nearly 55,000 rave reviews — and counting.
---
"Colored pencils and paper are simple yet great tools for children of this age for cultivating creativity, imagination and self-expression, while also helping children develop their fine motor skills, hand-eye coordination and cognitive abilities," Keskin adds.
According to Keskin, parents should consider keeping these supplies readily available at home for their children.
---
Outdoor Toys
"This water toy gives a new twist to the classic Crocodile Dentist game so kids can cool off while having fun," Jackie Cucco, senior editor at "The Toy Insider," told The Post. "Kids can push down on the croc's teeth one by one, but when he randomly chomps down, they'll get soaked with water."
Plus, it's an innovative way to bring water play to your backyard if you don't have a pool, and it's something different than a typical sprinkler.
---
"Up to three kids can play together inside this bouncer, which has a built-in game of ring toss and transparent walls so parents can easily keep on eye on kids," Cucco adds. "It's easy to inflate and deflate and doesn't take up too much space so parents can even bring it inside to play on a rainy day."
For less than $100, this engaging toy will keep your 4-year-old (and their friends) entertained for hours, too.
---
"I love getting outside, and an outdoor scavenger hunt is a perfect opportunity for that!" Rooker recommends. "I love these cards in particular, as they offer multiple ways to play."
For this toy, use the adjective and descriptor cards to work on concepts such as 'big, small, red, green.' Use the vocabulary cards to learn new words and to discuss concepts like 'same' and 'different.' Once you've found the items, you can even turn it into an i-Spy game!
---
"The possibilities are endless for these adorable turtle steps," Rooker notes. "Not only can they help work on balance and coordination, but they also provide an opportunity to practice counting and colors, concepts like big and small and following directions."
You can even hide items under the turtle shells with this less-than-$50 set, too.
---
"Sidewalk chalks are a fun and creative way to get children outside and engaged in artistic activities," Keskin says. "They come in a variety of colors which make them ideal for expressing creativity while enjoying the benefits of being outside."
Aside from being a colorful way to play, they'll also last for quite awhile and are the perfect way to have your 4-year-old get some fresh air on a sunny day.
---
"Bouncy balls are perfect for fun outdoor times," Keskin adds. "They keep your child active, healthy and entertained."
Much like elementary school gym class, this colorful six-pack is also great for balancing and playing an array of outdoor games.
---
Musical Toys
"I love the Toniebox because it has an ever-growing library of character figures that kids can place on top of the screen-free device to play audio stories and songs associated with each character," Cucco shares.
Once kids have the Starter Set, they can grow their collection with additional Tonies characters based on their favorite books, movies and more, too.
---
"Kids who are still singing along to Disney's "Encanto" can give themselves a toy to perform with," Cucco adds. "Not only can they play their favorite songs and sing along using the microphone, but they can also record and save their performances."
For more karaoke sets, Amazon has a wealth of options to choose from.
---
"I always wanted one of these piano mats when I was a kid," Rooker shares. "Music is already great for learning, but you can also work on color concepts."
You can even discuss concepts like 'slow,' 'fast,' 'stop,' 'go,' 'loud' and 'quiet.'
---
"Musical instruments are a must-have," Rooker adds. "They can help to develop an awareness of rhythm and musical patterns."
Counting can also be improved. "When developmentally appropriate, you can also work on imitation skills and joint attention," she notes.
---
"The piano mat is a fun toy for children that helps them learn music skills while having fun and being active," Keskin shares, also recommending this type of toy. "It enables children to practice their musical knowledge by identifying different musical instrument sounds."
Not to mention, this budget-friendly mat is both interactive and affordable.
---
Developmental & Educational Toys
>

"This educational toy gives kids meaningful screen time by combining physical and digital play," Cucco shares. "Kids will learn about numbers, shapes, reading, problem-solving and more as they use the tactile game pieces to interact with on-screen characters."

Plus, Osmo has even more play sets available, though this one is specially geared toward the preschool age.
---
"Kids love touching things and pushing buttons, so this interactive map will keep them interested with 200 touch-points that have fun facts about the world," Cucco says. "When kids push the touch-points, they'll hear about different countries, languages, oceans, continents, animals, habitats, landmarks, natural wonders and more.
Not to mention, they can even play educational games to test their newly learned knowledge.
---
"I remind the children I work with often that their feelings are important and valid," Rooker shares. "This feelings magic board is a fun way to learn about different emotions, and even recreate them using the drawing board."
Each emotion picture has a corresponding scene on the back. This is a great opportunity to not only discuss situations that might make others feel a specific emotion, but can also open the conversation up and explore whether they would feel the same way in a given situation.
---
"Zingo is a simple but fun game with a variety of learning opportunities," Rooker explains. "Basic vocabulary is an obvious target, but this game also works on matching and the concepts of 'same' and 'different,' as well as play skills such as turn-taking.
It's a great less-than-$25 toy that can transition your 4-year-old nicely into traditional bingo games, too.
---
Puzzles & Shape-Sorters
"This jumbo puzzle can help kids learn how to tell time by following animal friends through the hours of the night and day," Cucco explains. "The large pieces and round shape make it easier for young kids to piece together."
Even better, it helps 4-year-olds grasp the concept of telling time in an interactive, creative way.
---
"These puzzles make learning numbers approachable because they feature illustrations of colorful objects that kids can count," Cucco shares. "I love that the puzzle is in a different format than typical floor or jigsaw puzzles so kids can match the pairs together rather than creating one large image."
The learning possibilities are endless, too. Ask your 4-year-old what color the banana is, or how many baseballs they see.
---
"I love Melissa and Doug products," Rooker shares. "They are high quality and generally thoughtful and educational."
In particular, she likes this puzzle set because you can compare the different types of vehicles. Which one has the most wheels? Which one is yellow? Which one do you think would be the fastest?
---
"These are great pre-reading puzzles," Rooker notes, recommending the affordable play set. "They teach vocabulary, but also increase awareness of letters."
This set is also a good motor activity to gear up your 4-year-old for preschool.
---
Books
"Some kids find reading more challenging than others, but Readyland will help them learn to love it with interactive stories that feature sound effects and talking characters via an Amazon Alexa device," Cucco explains. "Kids can have conversations with the characters, answer questions, play games and become part of the story to keep them engaged."
Even better, reading becomes interactive with your Amazon electronics that are compatible with our BFF, Alexa.
---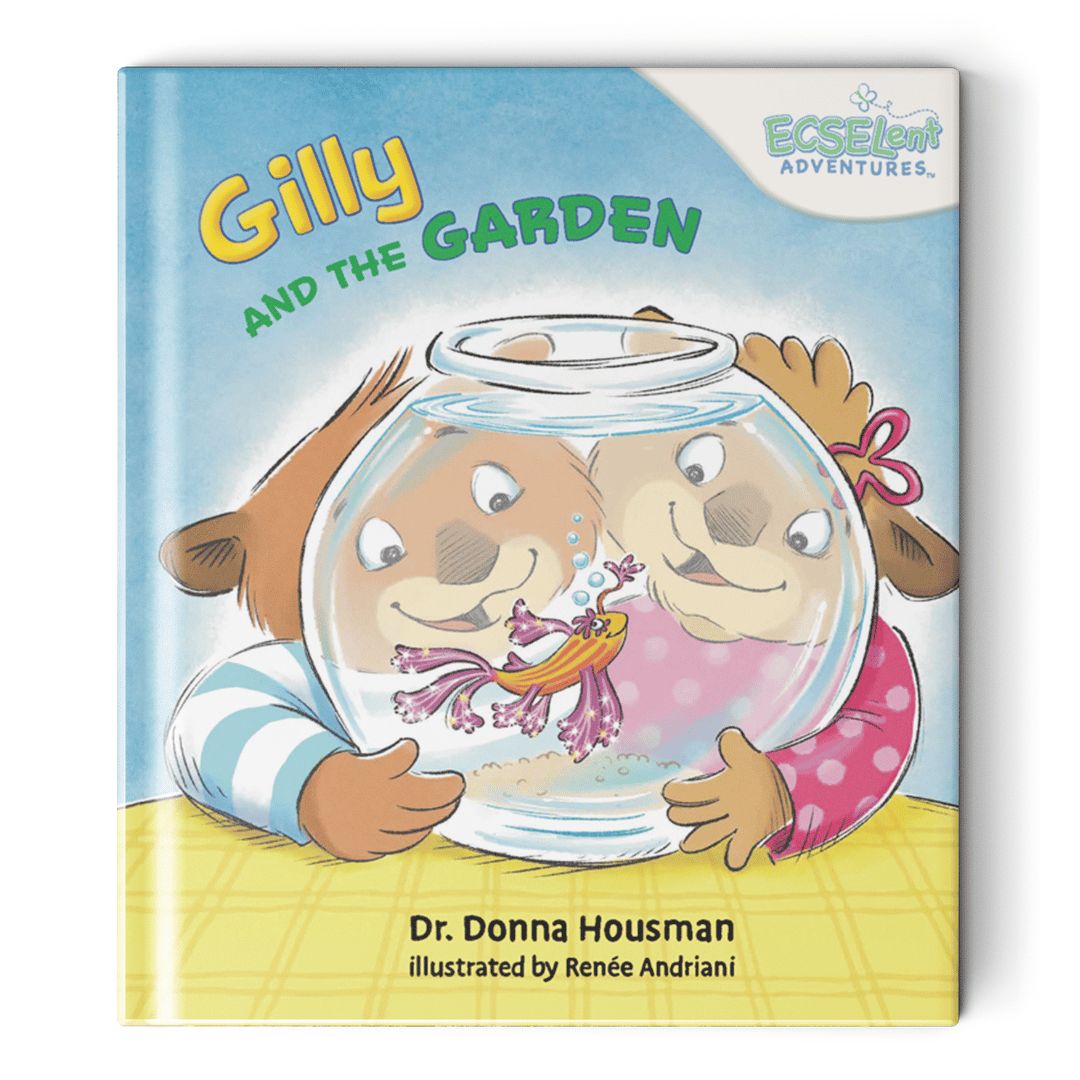 "This book follows two otter siblings as they deal with the death of a pet to teach readers how to address loss and grief," Cucco shares. "Parents can use the books as a tool to discuss difficult topics with their kids in positive and age-appropriate ways."
Written by an expert, it's a lighthearted way to teach your 4-year-old a tougher subject matter.
---
"These are less traditional, but I love a busy book!" Rooker says. "I have several, and they are a huge hit in my sessions. They are great for pretend play."
In this set, you can use the figurines while reading the story, and then use the play mat to act it out. "They can be used for perspective taking ('what do you think Rubble was thinking?'), story retelling, creativity and problem solving," she adds.
---
"Boy do I love this story!" Rooker delights. "It's cute, and entertaining for both children and adults!"
Specifically, this book is great for discussing emotions of the characters, is funny and contains lots of little details to notice throughout.
---
Blocks & Building Toys
"Kids who are having a superhero phase will be into this LEGO set, which has moving parts, multiple vehicle and different Marvel characters, like Spider-Man and Black Panther," Cucco recommends.
This set has 187 pieces, too, so it will keep preschoolers busy, but it's not too difficult to build.
---
"Magformers have magnetic pieces that never reject so it gives kids a frustration-free building experience," Cucco explains.
The pieces easily stick together to conjure up different types of jungle animals for your 4-year-old to entertain the concept of world-building.
---
"I absolutely LOVE Magna-tiles," Rooker shares. "Depending on the set, you can target colors, concepts like 'top' and 'bottom,' shapes, descriptors and more!"
Rooker uses this particular set with kids of all ages, too. "I typically use it along with the Brown Bear book," she explains. "Feel free to get creative! We have used these to build houses, a zoo, a garage to park our cars, a rocket and more! I've even used them to work on various concepts (for example, 'Can you park the car on the red bird?')
---
"I love building sets, particularly this one," Rooker says. "I love any opportunity for pretend play."
This set also provides the option to talk about community helpers and roles, she notes.
---
"Children can learn while having fun with magnetic tiles," Keskin notes. "They can learn about shapes, practice constructing designs, and express creativity through play with magnetic tiles."
Even better, with 100 pieces, your 4-year-old will never get bored. With nearly 32,000 rave reviews on Amazon, it's parent-approved, too.
---
"Blocks are great for imaginative play and for learning early math concepts such as shapes and sorting," Keskin adds. "They are great toys that promote patience, develop hand-eye coordination and foster creativity."
Plus, this toy is a hot-button item. It's also recommended in our expert-backed guide to the best toys for 3-year-olds.
---
Cars, Trucks & Vehicles
"The trucks have a brown coating on them that make them look like they were just racing through the Monster Jam dirt," Cucco notes. "When kids dunk them in water, the coating comes off to reveal a Grave Digger or Blue Thunder design for an exciting surprise."
This two-pack is an Amazon's Choice item, too, signaling that it's also a consumer hit among the 4-year-old age group.
---
"There are so many ways to play with this car-shaped pop up ten," Cucco highlights. "Kids can use it for role playing, as a reading nook or set it up in front of the TV on a rainy day as if they're at a drive-in movie."
It also comes with a track that kids can attach to the tent, plus two mystery Hot Wheels cars that they can race down the track.
---
"This has been a favorite of many of the children I've worked with," Rooker shares. "I love the elevator and the opportunity to send vehicles 'up' and 'down.'"
According to Rooker, pretend play also provides opportunities for problem-solving and reasoning, making this toy a less-than-$25 learning hit.
---
"I love that these race cars vary in color, and that they are numbered," Rooker adds. "They also have a variety of designs, which is great for describing!"
Opportunities for new vocabulary abound with this play set. For example, you may ask your 4-year-old to 'load' and 'unload' the truck.
---
Push, Pull & Ride-On Toys
"These Classic Pedal Cars have a charming, retro-inspired look modeled after vintage convertibles, hot rods, old-school police cars and fire trucks that will make kids feel so cool riding around town," Cucco notes.
For a snazzy look, they're incredibly detailed with steel construction and rubber tires with chrome hub caps.
---
"A lot of kids' bikes look exactly the same, but this one has bright Hot Wheels graphics and a noisemaker on the handle that makes revving sounds to replicate the fun of Hot Wheels in a rideable form," Cucco shares.
For more options, Amazon has a bunch of options modeled after some 4-year-olds' favorite movies and TV shows, like "Paw Patrol."
---
"I love this large play mat — there is so much to look at!" Rooker shares. "I also love the variety of vehicles included."
From a learning perspective, you can cover concepts like fast, slow, stop, and go. You can also determine where each vehicle should park.
---
"Scooters are a great way to increase balance and coordination, as well as core strength," Rooker notes. "Aside from that, they can also be a good social activity and opportunity to play outside with others."
Of course, be sure to grab a children's bike helmet for safety.
---
"A tricycle is great for keeping 4-year-olds active and entertained outdoors," Keskin adds.
Tricycles with an adult grip make it easier for adults to assist the child while riding, he notes, as is the case with the Radio Flyer Red Rider Trike he recommends with more than 12,000 rave reviews.
---
Stuffed Animals & Dolls
"This new line of plush characters might just be the next Squishmallows," Cucco forecasts. "They're super-soft and trendy to collect because there are tons of characters to choose from across so many different types of interests, like food, sports, nature and more.
Not to mention, we recommend grabbing them while they're hot as they tend to fly off the online shelves quickly.
---
"Monster High dolls are like a spooky version of Barbie, and even though they're a little edgier, the characters live in a very inclusive world where everyone is encouraged to be the most authentic version of themselves," Cucco appreciates.
They come with fashionable accessories and creepy-cute pet friends for role-playing, too.
---
"I love this simple but functional cottage!" Rooker shares, excitedly. "The flexibility of doll houses helps to foster imagination and creativity. They also offer opportunities to learn new vocabulary (ex: time to wipe the stove!).
According to Rooker, pretend play also opens up interactions, and allows children to recreate and rehearse conversations and events they have experienced.
---
"Baby dolls really promote increased interaction as well as compassion and responsibility, Rooker explains. "Learning to take care of a doll not only introduces new vocabulary but can also increase social awareness and understanding of the needs of others!"
Your 4-year-old will adore this all-in-one toy — especially if they have a younger brother or sister. They'll learn how to feed a baby with its bottle, too.
---
"The wooden dollhouse is the perfect toy for bringing your child's imagination to life," Keskin recommends. "With its design and decoration possibilities, it promotes creativity and fine motor skills, making it a great addition to any child's toy collection."
It's a mega-playset we recommend, too, as your 4-year-old can even stand up with it!
---
An FAQ on the 4-year-old age group, from experts
Ahead, our team of child development experts provide insight into the 4-year-old age group and what defines playtime at this stage.
For more, check out our expert-backed guides to the best toys for 1-year-olds, 2-year-olds and 3-year-olds.
What child development skills come to light among 4-year-olds?
4-year-olds have an array of qualities and traits unique to their age group. Ahead, Hirsh-Pasek outlines some key attributes that define this stage:
The 4-year-old girl is the queen of unicorns. She has dressed them up, knows the colors of a rainbow and can tell you what they do.
They love reciprocal games and can now do "Simon Says" without messing up quite as much.
They can help write a song with you and can think out solutions to problems, addressing what the issue is and thinking about creative solutions.
They can do more sophisticated puzzles and build castles and cities.
Their art is much more symbolic than that of a three-year-old, and can both write a story and illustrate it.
They understand their own power into playtime and are makers of their own worlds.
They love props and puppet games, along with storytime. They're pretty good at blocks, too, and much better at LEGO sets.
They love fluffy plush animals and the movie "Toy Story" is standard for a 4-year-old.
They love games from "Highlights" magazine and "Where's Waldo?"
Disney princesses and dress-up is a 4-year-old market. They know all the songs. Because dress-up is huge at this age, so is Halloween.
What are the best toys for 4-year-olds?
"A good toy for a 4-year-old has to do more than one thing," Hirsh-Pasek adds. "Sets that create worlds, like dinosaur sets and family playsets are great."
Not to mention, Hirsh-Pasek relays that you won't believe how popular dinosaurs are with 4-year-olds. "They're their own paleontologists and entomologists, learning how to become experts in their own domain," she adds. "They can learn star constellations and start to do mazes."
"4-year-olds have a wide range of interests when it comes to toys, including but not limited to blocks, puzzles, arts and crafts materials such as crayons and colored pencils, outdoor toys like balls and tricycles, musical instruments like keyboards and drums, imaginative play items such as play kitchen sets and dress-up costumes and books with appropriate stories and illustrations."
Burhanettin Keskin, PhD, a professor of early childhood education at the University of Mississippi with more than 20 years of experience
How do toys facilitate learning in the 4-year-old age group?
Toys can facilitate learning among the 4-year-old age group in many ways. They provide hands-on exploration and experimentation, allowing for the expansion of children's knowledge.
"Toys that encourage imagination and social interaction allow children to develop their language and social skills," Keskn notes. "Toys can also promote the motor skill development of children. Through toys, children can also develop early literacy and numeracy skills." Toys are also valuable for children, in terms of understanding how the world we live in works.
Additionally, play has countless benefits for children. "It helps children develop cognitive skills such as problem-solving skills and critical thinking, physical skills such as gross and fine motor skills, balance, and coordination, emotional skills such as expressing and processing one's own emotions, social skills such as taking turns, sharing, and negotiating, and through play, children release stress and develop executive function skills and creativity," Keskin adds.
In short, play is the best way for young children to learn. "I am a play-based therapist and have enjoyed discovering new ways to develop children's speech and language skills through play," Rooker highlights. "Social awareness, social communication, and problem-solving can also be developed through play activities. Authentic play is the best way to hold children's attention so that they are able to learn!"
This is a pivotal age as it's the last one before kindergarten, too.

"If we can bottle up a 4-year-old's problem-solving and curiosity for other age groups to drink it, we'd all be at a better place. Sometimes, we don't have our eyes on the prize for what really matters; much more important is to socially navigate your world, rather than seeing if a child can 'make it' into a certain reading or math group. Let's harness and grow that curiosity, not suffocate it."